Last Saturday, November 5, 2011 I just so happened to find myself at the Longmont Farmers market for my first time ever. This was its final outdoor selling day to close this season, and it was about two-thirds the size of when it peaks late summer. Most of a recent heavy snow had melted, offering a pleasant market day. I took some photos and thought I'd share them here.
The flavor of the Longmont Farmers Market is a nice contrast to the Boulder one, which I attend regularly. I found that a number of farms from the Colorado high plains, an hour to the east of Longmont, present their produce here. There was a moderate amount of overlap between Boulder and Longmont's markets.
The town of Longmont is also in Boulder County and derives its name from Longs Peak, which is prominently seen from here.
photo: wikipedia cc

Though this following list is by no means all-inclusive, these are some of the booths that I visited.




Eating local in November in Colorado means eating the root vegetables and squashes.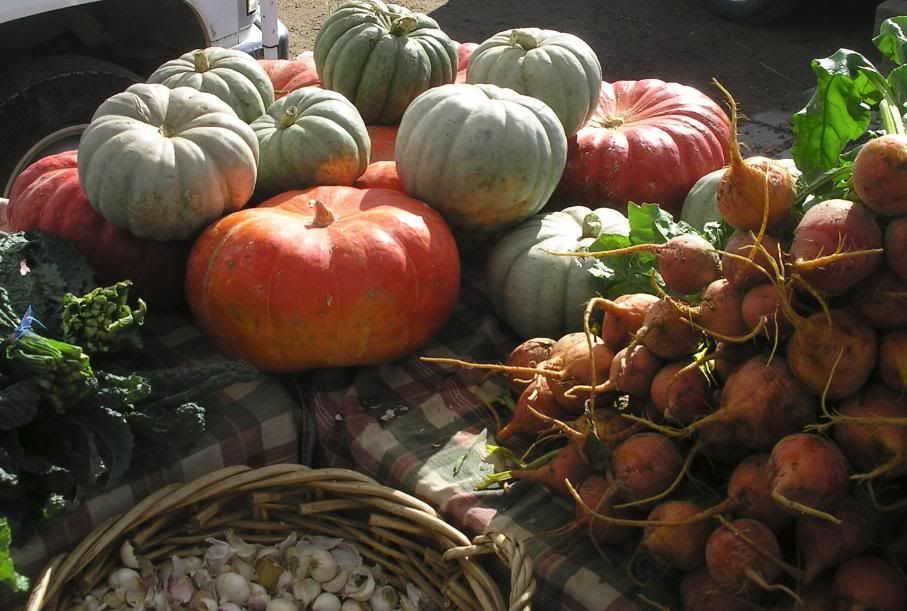 It amazes me how rapidly blue pumpkins have become popular. They are also common in the grocery stores this fall.



Dakon and regular radishes.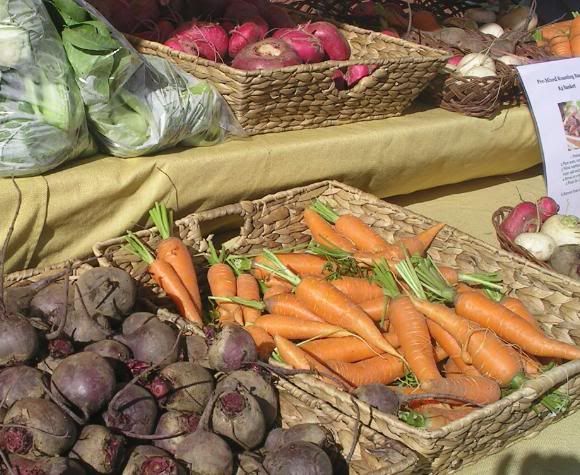 Carrots and beets.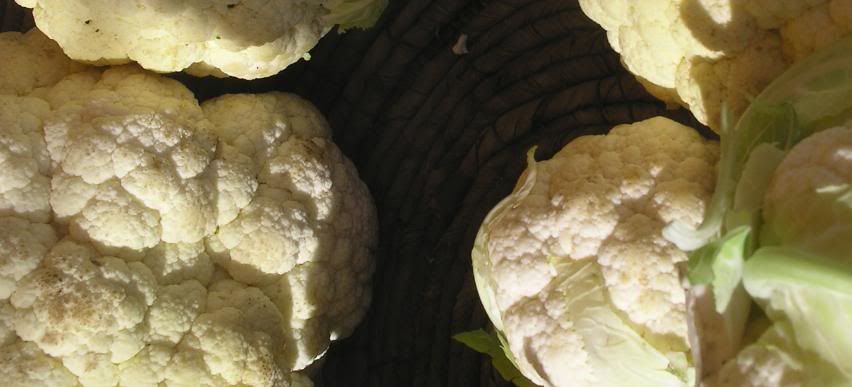 Lovely heads of cauliflower.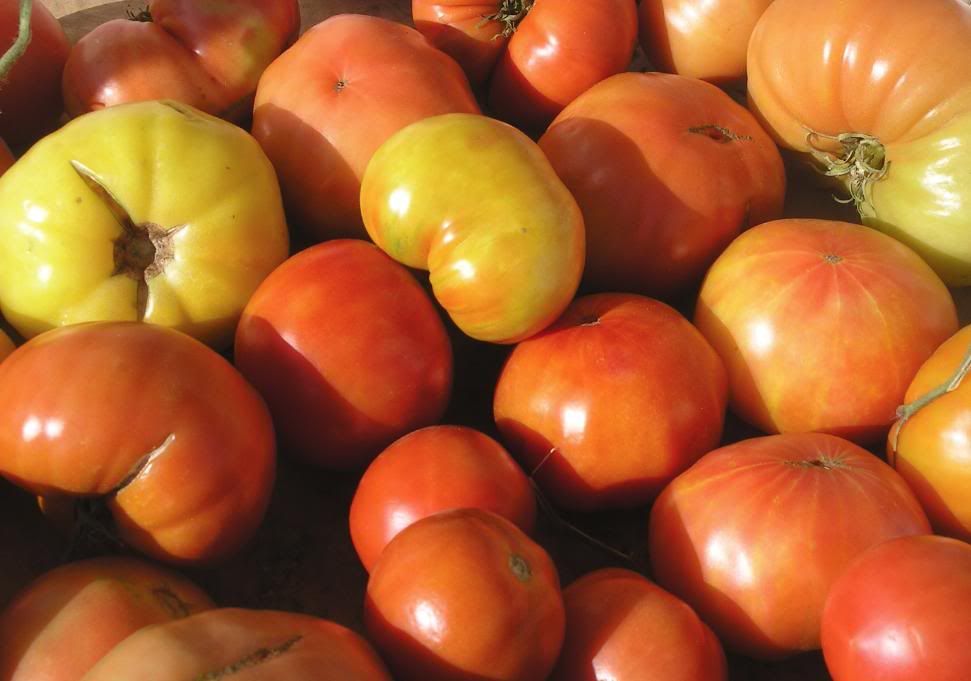 Heirloom tomatoes. Since it froze here a couple of weeks ago, these were harvested prior to the frost and allowed to ripen.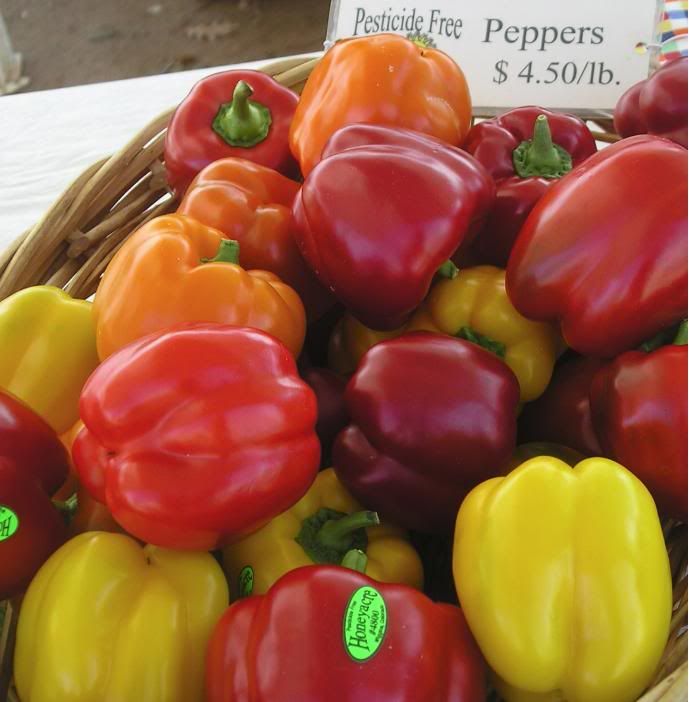 Honeyacre farm had beautiful peppers and tomatoes. They grow these in a greenhouse.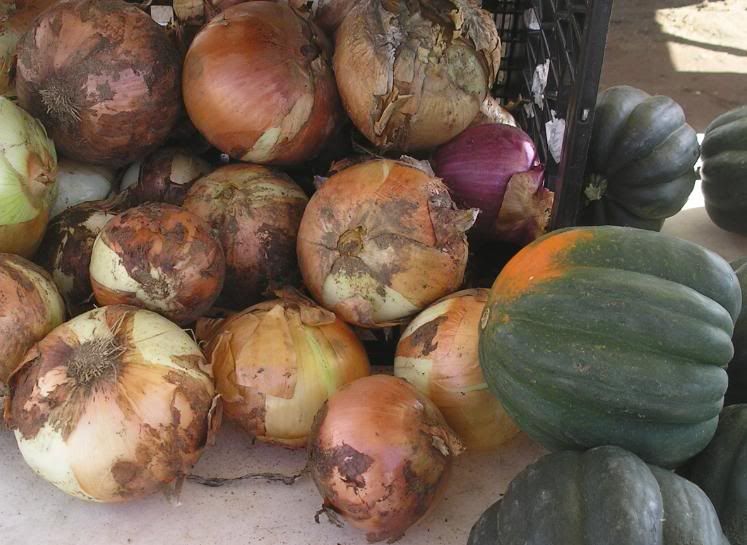 These are not small acorn squash. They are HUGE onions - from Miller farms.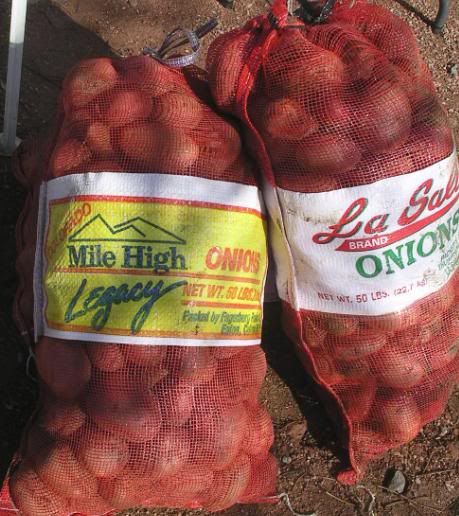 Potatoes in recycled onion bags from Miller farms.



Aged cheeses.



Lovely apples from the west slope of Colorado sold by Morton's Orchards of Palisade.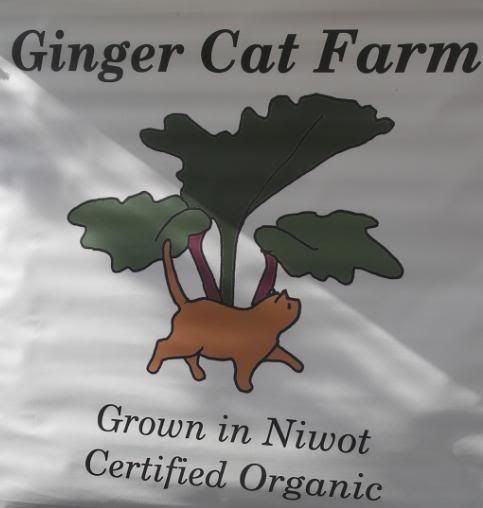 I spoke to the couple who owned Ginger Cat Farm about their dried beans, as any booth anywhere which sells dried beans always gets my attention. When I asked what their biggest pest problem is with growing the beans they answered "grasshoppers" and when I asked if they shelled them by hand, they answered that, yes, they do so while watching movies.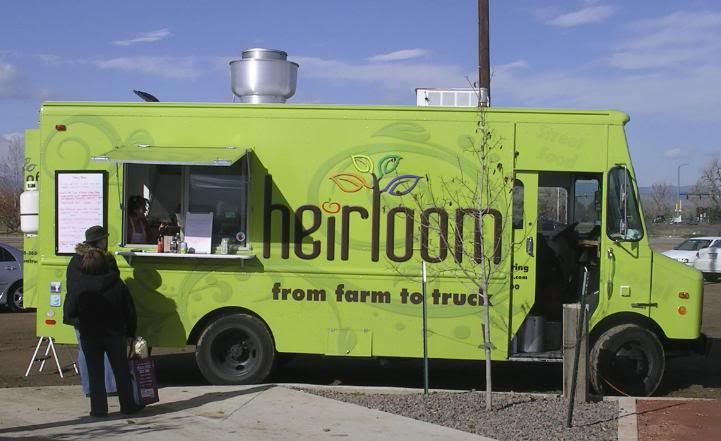 Though this

Heirloom from Farm to Truck

food truck also visits Boulder, I had never seen it before and thought it was a great idea - a food truck using fresh and local ingredients. Though their menu looked wonderful and the truck was doing a good business, I was disappointed to see that it wasn't altogether local, with Ahi tuna and shrimp on the day's menu.

Last year, I blogged about the last Boulder Farmers Market of the season here.