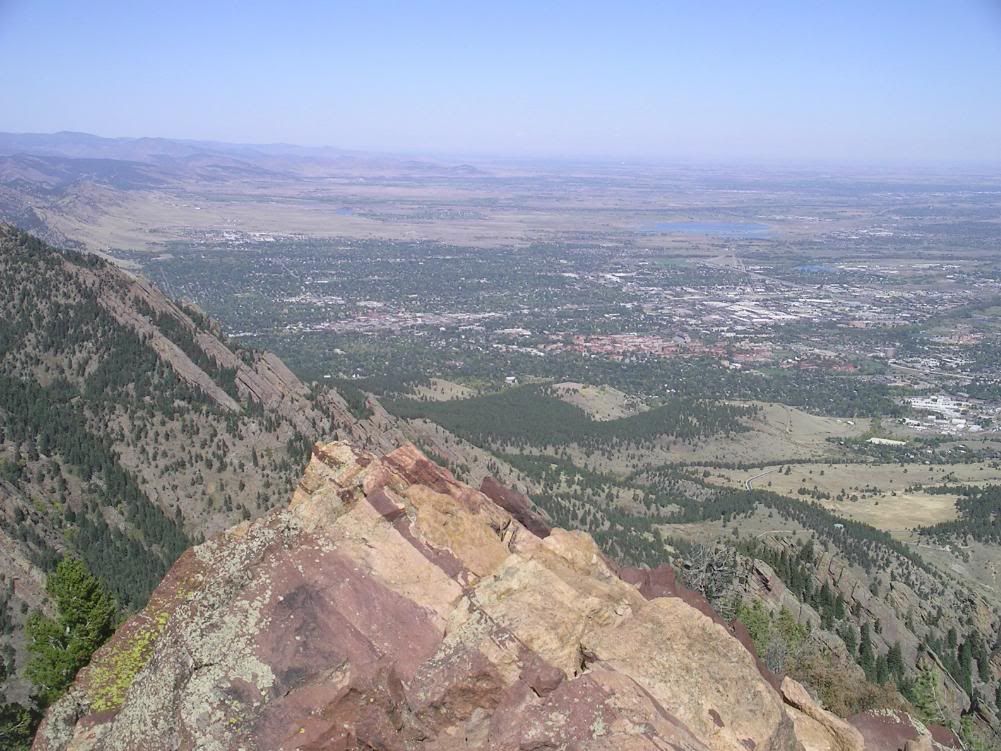 After listening to my husband say for more than two years, "I want to climb
Bear Peak
," we finally did it yesterday. This time of the year
one doesn't need to worry about the daily afternoon thunderstorms that roll through here in the summer and the temperature is just right to elevate yourself 2,400 feet by foot to 8,461 feet, giving us a spectacular eagle's eye view of Boulder and 360 degrees around it. It was worth it!

The large area of reddish buildings in the center of the photo is the University of Colorado and the elongated area of reddish buildings to the left of that is downtown Boulder. In the left lower corner of the photo are the Flatirons, which provide for Boulder's beautiful backdrop, but we were looking down on them here.

The next photo is looking to the West (behind Boulder and the Flatirons) at the Continental Divide of the Rocky Mountains, location of the Indian Peaks Wilderness area.