The last Saturday in August found me at the Charlottetown, Prince Edward Island,
farmers market
. It had a great flavor, combining fresh fruits and vegetables, crafts, food products, locally roasted coffee, and a lox bagel sandwich booth that was "cleaning up". (I had one and it was
the best
.)
I particularly enjoyed visiting with the spice lady who taught me to dry my lemongrass for winter use and to try apple mint, and talking to the people who make teas such as mugwort, along with spices, jams and jellies such as cucumber jelly, and jarred sauces. These are BUSY people to be admired for their innovation and aspirations. There were
chanterelle mushrooms at a few booths, and I admired the Shetland sheep and wool booth. Did I forget to mention potatoes? Potatoes are what P.E.I. is known for and they were everywhere in many varieties.

Most of the market was indoors, a smart plan for making it a year round event. And of course the people, the genuine, back in time people were the real story. P.E.I. is still made up of small farmers and local production is the way of life that remains somewhat unchanged from what it was decades back. And that, was pretty special to see.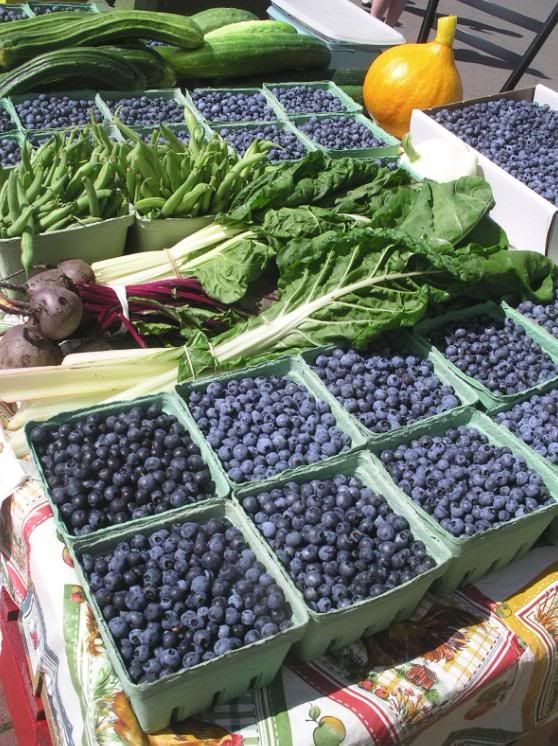 The above photo shows one of the most special fruits grown here, the wild blueberry, picked by hand. This booth was outdoors near the entrance to the indoor market.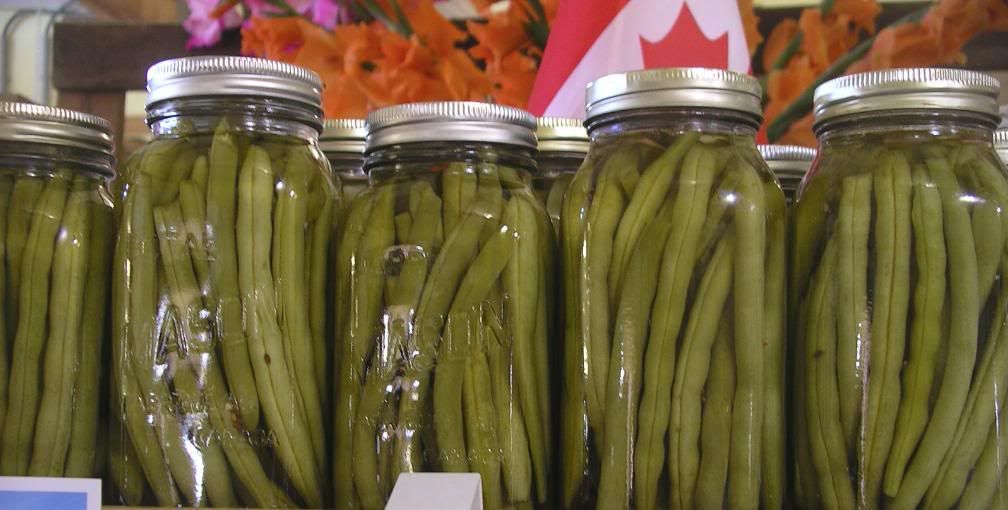 Picture perfect canned green beans with a Canadian flag behind.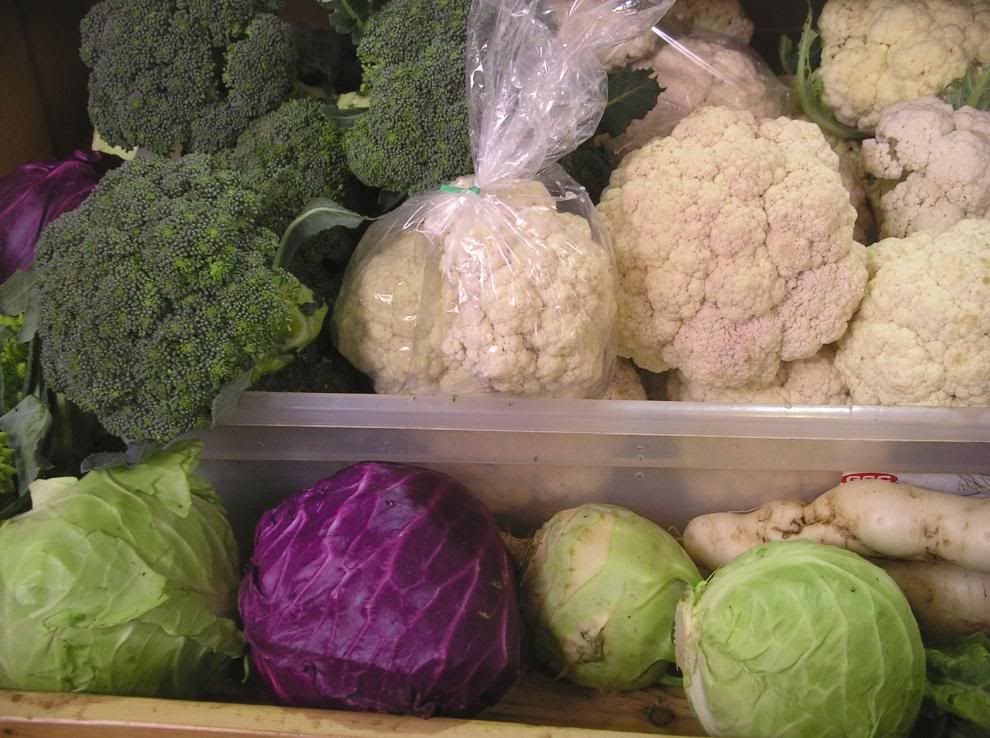 Colorful, eh?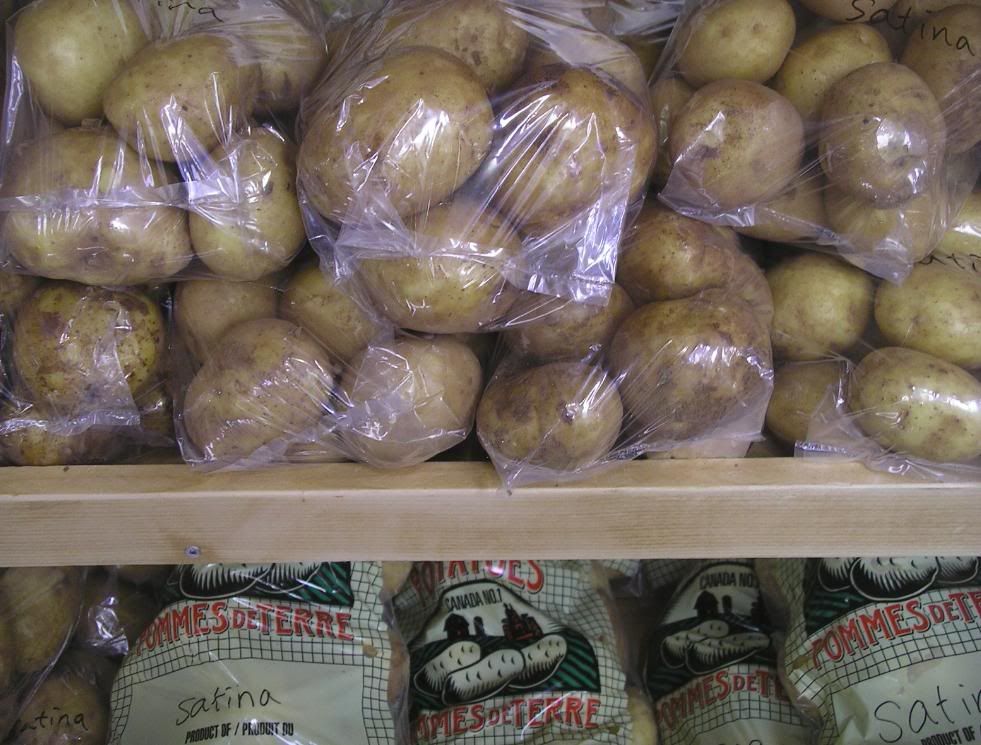 The best known P.E.I. product: the potato!



This picture is worth a thousand words, isn't it? This is the eating area to enjoy foods purchased for immediate consumption and is where we enjoyed our lox, dill, and caper toasted bagel sandwiches.