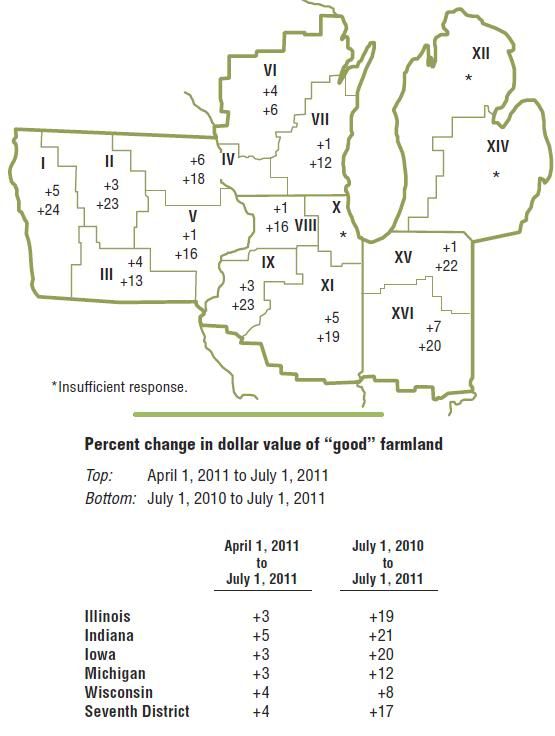 source: Federal Reserve Bank of Chicago

Key points from this report were:
Farmland values for the second quarter of 2011 climbed 17 percent from the level of a year ago in the Seventh Federal Reserve District. This was the largest recorded since the 1970s.

Agricultural land values in Indiana and Iowa climbed 20 percent or more in a year, and agricultural land values in Illinois climbed almost as much.

Bankers in the survey commented that there were more summer auctions of farmland than usual, particularly as demand for farmland remained strong from both farmers and investors.

Volumes for farm machinery and grain storage construction loans were forecasted to rise during the third quarter of 2011 from a year ago.
KM:

This was an amazingly strong report with no negative numbers anywhere. To read the whole report go here.