The World Bank came out with an updated report on global food prices and stocks. The following is taken from their August 2011 Food Price Watch report: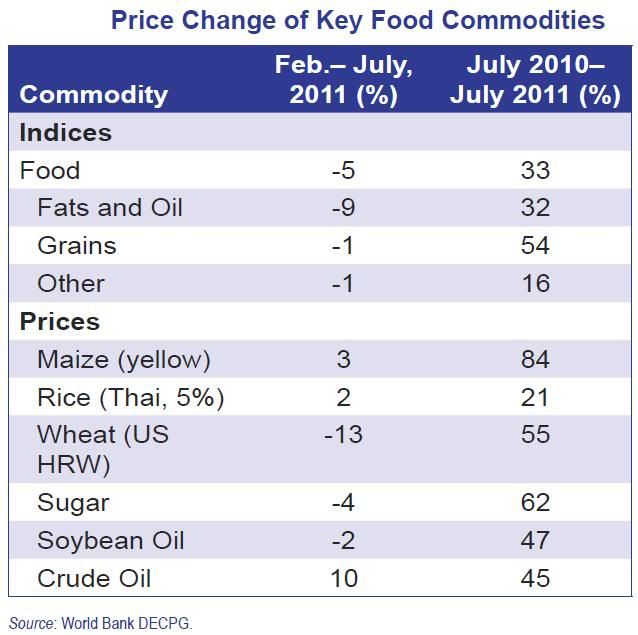 Food Price Trends
Global food prices in July 2011 remain significantly higher than their levels in July 2010. On average, the World Bank Food Price Index remains 33 percent above its level a year ago. Similarly, price levels of a number of major commodities are higher than their levels in July last year, for example, maize (84 percent), sugar (62 percent), wheat (55 percent), and soybean oil (47 percent). Crude oil prices remain 45 percent higher than a year ago and the price of fertilizers increased by 67 percent over the same period.
KM:
The World Bank went after our corn ethanol policy quite strongly in this new report, and rightfully so. To read the whole report, go
here
.