Here are two of my personal favorites:
1. Rosemary-Lemon Water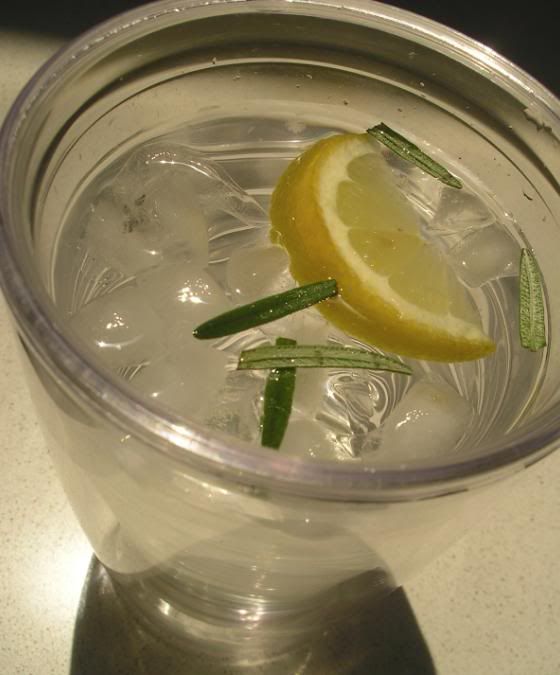 For great flavor, pick a few fresh rosemary leaves from your herb garden, bruise them slightly and add to lemon water. Rosemary is rich in health benefits including anti-inflammatory and immune-enhancing properties.

Unfortunately, the lemons are not from my garden, but in my opinion there is nothing as refreshing as lemon water during the hottest summmer months. Lemons contain Vitamin-C, antioxidants, and phytonutrients.



2. Cool Cucumber Mint Water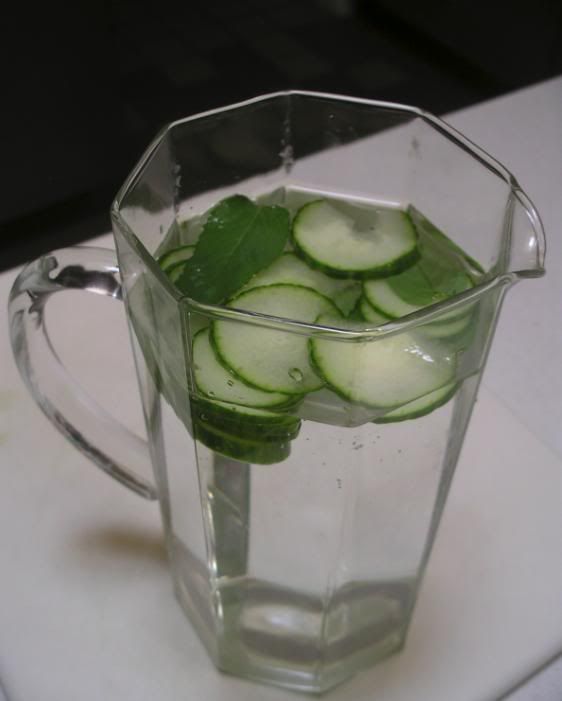 Add some thinly sliced cucumber and mint leaves to water. Let set for a few minutes and voilà, you have a cool, healthy, cleansing and refreshing summer drink from your garden.

In Indian Ayurveda, cucumbers are considered cooling, diuretic and laxative, whereas mint aids digestion, reduces inflammation, prevents spasms, and has anti-bacterial properties.

Cucumbers contain potassium, vitamin C and folic acid. The skin contains silica, potassium, magnesium and molybdenum.

Mint is rich in Vitamins A and C and also contains smaller amounts of Vitamin B2. Mint also contains a wide range of essential minerals such as manganese, copper, iron, potassium and calcium.

Since mint is the easiest thing in the world to grow but becomes invasive, I keep some in a pot near the kitchen door to use in cooking and I add four or five leaves to every smoothie that I make, too.

For more flavored waters, your imagination is the limit. Try other citrus slices, strawberries, melon, and other herbs.