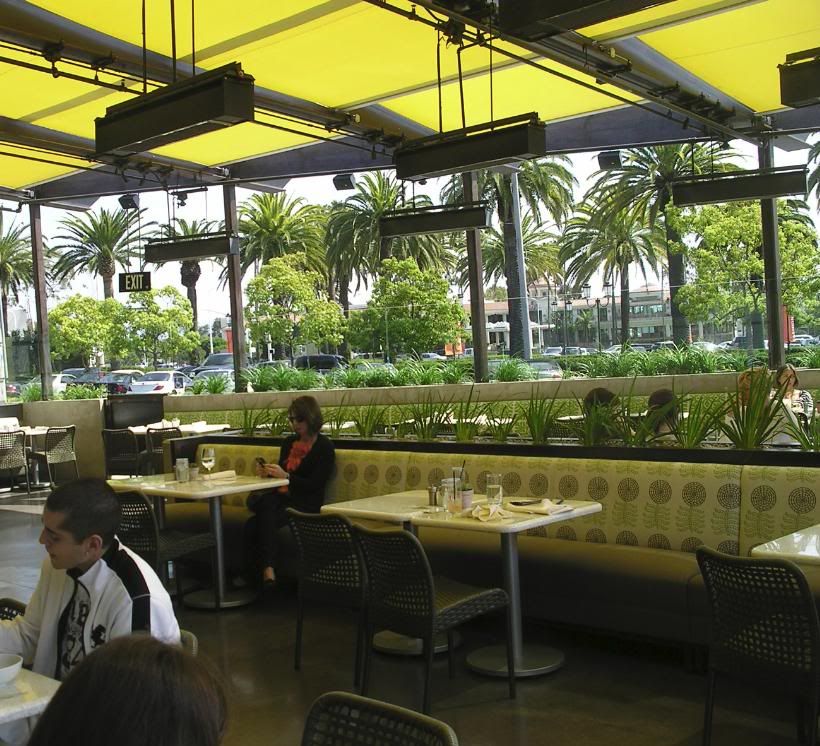 Being an Andrew Weil fan from way-back, I was privileged to dine recently at one of his "
True Food Kitchen
" restaurants. The restaurant's menu offers foods that
Dr. Weil
promotes as healthy eating choices.
At True Food Kitchen, we celebrate simplicity. We practice sustainability. We believe that simple, fresh, pure ingredients create the most memorable and satisfying meals. And while our healthy menu is packed with nutritious, good-for-you vegetables, whole grain and proteins, we never sacrifice flavor. You may not notice the difference. But it's there.
The menu uses his anti-inflammatory food pyramid (below).
"Following an anti-inflammatory diet can help counteract the chronic inflammation that is a root cause of many serious diseases, including those that become more frequent as people age. It is a way of selecting and preparing foods based on science that can help people achieve and maintain optimum health over their lifetime."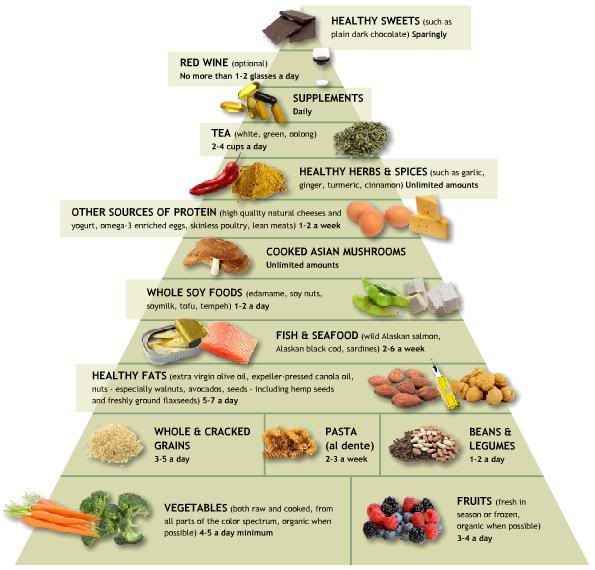 To see a "True Food" lunch menu go here. There is Columbia River Steelhead Salmon, turkey, and grass-fed bison on the menu as well as many vegetarian choices. Since I was there for just-a-snack, I had his "Andy's Elixir" drink (wonderful), and the Hummus plate (also wonderful). The elixir was a combination of olivello juice, agave nectar, and soda water.




You might study the menus for healthy food inspirations that you can make yourself and enjoy in the comfort of your own home.

Photos were taken by myself.

True Food Kitchen is owned by Fox Restaurant Concepts which has restaurants in Arizona, California, Colorado, Texas and Kansas.